At Last! Your Complete Programme for A Healthy Mind, Body, and Soul For Women Over 30... 
Yoga, Meditation, Nutrition - From premenopause to postmenopausal
As Seen In
Get The ROCK Your Menopause Programme 
Only £97. 
Is It Menopause?
Watch my free webinar on understanding the signs and symptoms
Discover:
A clear understanding of perimenopause and menopause and what you can do to get through it all while feeling your best


How to look and feel better and have ten times the energy you did in your 20's!


Why hormone testing is needed for better insight into how to reclaim your body and experience real hormonal health!


What the F is happening to your body, the influence of hormones and what to do about it


What you need to be eating and what to eliminate from your diet for optimal hormonal balance (including chef-created hormone-balancing recipes and 24 weeks of meal plans and shopping lists!)


Amazing natural remedies, yoga and meditation practices specifically for the menopausal period and so much more


How to overcome the major hormonal changes that take place during menopause how to thrive in spite of it all!



Ready to THRIVE and love your gorgeous body and soul as you move into the next chapter?
This Complete Healthy Ageing Programme Only £97
The Programme Overview
See What's Included:
What are the signs of Peri/Menopause? (video)

Is hormone testing necessary? (video)

YogaBellies Guide to Hormone Testing - Everything you need to know in a Handbook

The Power of Menopause: It's Not All Bad!! (video)

The Many (undiscussed) Stages of Menopause.

What are the main hormonal changes during perimenopause and menopause? (video)

The Effects of Menopause on Your Body: What To Expect

Your Menopause Wellness Plan: Proactive Planning

5 Signs You Have a Hormonal Imbalance

Do I Need A Hormone Detox? Endocrine Disruptors and Hormone Health (video)

Estrogen Metabolism and Estrogen Dominance: What Is It And Does It Apply To Me? (video and guide)

Endocrine Disrupting Chemicals and Xenoestrogens: Remove The Nasties From Your Daily Life

Yoga Lifestyle, Gut Health and Hormonal Balance

Your Gut and Hormones: The Connection and What We Can Do

How Hormones Affect Your Weight and How To Manage This Naturally

How are my periods affected by peri/menopause? (video)

The Biggest Health Threats to Women

Risks and Signs of Osteoporosis

Managing Menopausal Mood Swings

How can I eat a hormone healthy diet? (video)

Hormone Balancing Foods (video)

How Should My Diet Change As I Move Towards Menopause?

Emotional Eating and What To Do About It

Hormonal Balance: Eat/Don't Eat

Your 3 Day Hormone Reset: Kick-start your hormone healthy life here

Your Hormonal Balance Recipe Book

Your 6 Month Complete Hormone Reset: Hormonal Balance Meal Plans & Shopping Lists

Smoothie Basics for Busy Women - Live Webinar Replay with Cheryl (video)

Eat and Don't Eat: Hormonal Balance in Menopause Cheat Sheet
About this course
£97.00

74 lessons

0 hours of video content
This programme is for you if…
Are a woman over 30 



You are experiencing new levels of anxiety or depression, irregular periods, breast sensitivity, hot flashes, insomnia, more weight gain than normal



You're wondering if you're moving towards menopause or are you already, most definitely there?



You're also wondering how the hell you're supposed to get through this!??
The thing about Menopause… is that nobody talks about it.

When we're pregnant or we're a new mum, the world is brimming with resources and tools and gadgets and advice:
Want this kind of birth? Look here.

Want to lose post-partum weight? You'll find that here.
But nobody wants to talk about menopause.
It's our dirty little secret.
In a world that celebrates eternal youth and diminishes women as they age, nobody to admit they're getting older! Hence, there are no resources for us.
Perimenopause and menopause shouldn't be filled with stress, frustration, and the feeling that it's all out of our hands. Instead of our hormones controlling our life, it's time for us to take control of our hormones.
Your Complete Healthy Menopause Programme Only £97

As the founder of YogaBellies, a Naturopath, and Women's Health Coach, I understand first-hand why we need to stay fit and well past 30. Not just staying active, but making sure that we're putting all of the right things into our body to help us thrive past our fertile years, and have energy, strength and enthusiasm to keep living our best life, way past menopause!
I've seen over 100,000 women in the UK alone, come along to YogaBellies classes and understand how best to work therapeutically with women throughout life. I am a yoga elder, a naturopath and women's health and wellness coach, specializing in hormonal balance. I know exactly what you need for optimal health after 30.
I've also been featured in:
The Huffington Post - talking about my yoga journey and YogaBellies® beginnings


As a winner of BBC Dragon's Den - the Dragon's loved the concept of YogaBellies®


Appeared on ITV's This Morning - teaching yoga to women and children at various life stages


All of the magazines, TV channels and publications you can see on this page, talking about yoga for women throughout life


Been personal yoga teacher to celebrities such as Kimberley Walsh (Girls Aloud), Fearne Cotton and Catherine Tyldsley
Why I Had To Create The ROCK Your Menopause Programme!


I've worked with women at every stage of life using our unique YogaBellies practices, but I knew that something was missing! 
I wanted to support this vital work OFF the yoga mat too.
I'm now 42 years old so I know first hand that as we start to move past 30, we often lose a sense of ourselves. We can see and feel the signs of aging and in a world that celebrates youth and is devalues women as they age, we need resources, practices and community so that we can maintain our energy levels, vitality and health.  Rock the menopause by YogaBellies, provides you with all of the resources that you need from pre-menopause all the way to postmenopausal, making sure that you stay fit, energized, positive and GORGEOUS and get all of the nutrients you need for a long and enjoyable life.
Showing yourself a little bit of self-love is a lot more important than looking like you're 25. This is what we're all about at YogaBellies -  we're normal women, trying to do get through life with a lil bit of fun, just like you! The ROCK The Menopause programme will take you step-by-step through everything you need for optimal wellness as you move past 30.
This Complete ROCK The Menopause Programme Only £97 
So many of us feel ashamed or embarrassed because we think we might be starting to see the signs of menopause… because nobody is talking about it! We don't look or feel quite like ourselves... is it PMS? Or something else?
If you're starting to see:
       New heavy or longer menstrual flow
       New Shorter menstrual cycle
       New Sore breasts
       New increased cramps
       New Mid-sleep waking
       The onset of night sweats or hot flashes
       Increased migraine or headaches
       New Increased PMS
       New Weight gain
This applies to most of us past 30! 
That's why I've spent the past decade, working along with friends who are medical doctors, herbalists, physios, and nutritionists, to bring you this unique YogaBellies Healthy Ageing programme.  A safe and therapeutic yoga practice for women over 30; the right nutrition and balanced hormones as we get older can make ALL the difference, to how we experience menopause. I want you to feel good, be your best self, and know you're doing everything you can to live your best life – on and off the yoga mat. The ROCK The Menopause Programme does all of this.

We need to focus on being healthy and feeling good –  and working with and loving our beautiful Goddess body!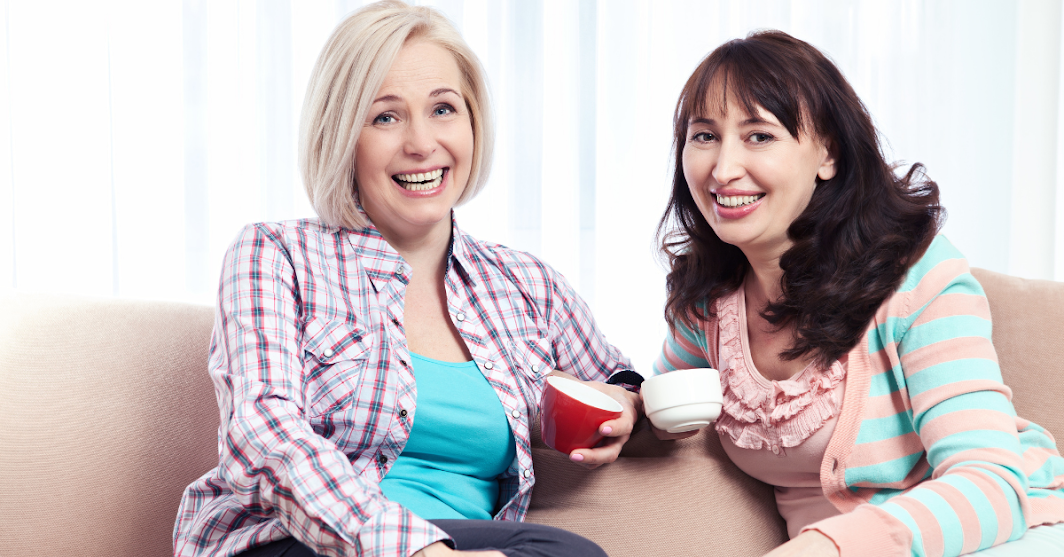 This course covers everything you need to know to live your best life over 30 – even if you're not in perimenopause now, you can start preparing for this next transition so that you can glide through it…
You already know that at YogaBellies, we are all about making those life transitions easier, body, mind and soul. I want to help you stabilize your mood, learn which kinds of food benefit your body during this life stage, and get back to feeling like the confident and in control woman that you are.
Get ready to take control of your hormones and get a clear understanding of how to overcome major hormonal havoc!
So, here is my mission:
To provide women with a clear path, to staying healthy and feeling great, for your whole life
This Complete Rock Your Menopause Programme Only £97 
My Video Training on The ROCK THE MENOPAUSE Programme to make sure you get the very best from the materials (value £50)



My Complete Guide to YogaBellies for Menopause: My complete guide to getting started with yoga after 30 as well as 5 mini menopause yoga routines to try at home! You also get a copy of the best-selling guide to embracing Natural Healthy Ageing, Mind, Body and Soul (value £100)



My Guide to Meditation for Menopause (including YogaBellies Beginners Guide to Meditation for Women 40 page e-book) plus, 3 x Meditations, including audio, video and text resources, to help you relax and destress throughout life; (value £70)



Custom-Created Hormone Balancing Recipe Books, Suggested Meals + Shopping Lists: I've provided you with everything you need to save you a ton of time and make meal planning and grocery shopping a snap for the next six months - planned out week by week! A choice of over 85 tasty and nutritious Omnivore or Vegetarian chef-created recipes; (value £150)



The ROCK The Menopause Hormone Guides and Food Diary: I highly suggest recording your foods + moods so you can see what's working for your unique body.



What the F Is Happening to Me?: I've included my Menopause Quiz to determine if you're currently suffering any hormonal imbalances and several guides on balancing your hormones and quelling those crazy mood swings through this life stage, including my guide to what the f is happening to your body after 30. Check out everything you need to know on mood swings, arthritis, vaginal atrophy, libido and more  (value £100)



Individual Guides to What's Happening to Your Hormones, with wellness and nutrition tips, including information on how to stay wholly nourished and how to make the most of superfoods, probiotics and supplements. Find out about Estrogen Dominance, Gut Health and Hormonal Balance; Endocrine Disrupting Hormones and more!  (value £200)



YogaBellies Natural Remedies for Self-Care and Hormonal Balance: Natural ways to balance your hormones after 30, as well as holistic self-care such as Yoni Steaming, Herbal Remedies, Aromatherapy, Yoni Yoga and Healthy Aging (value £50)



Access to the Exclusive YogaBellies Sanctuary support group online, to meet other like-minded women and share the YogaBellies love! (value £100)
Sign Up Now To Access ALL Of These Resources NOW
I Am So Blessed To Say That YogaBellies Has Changed The Lives Of Countless Women! 


Click Below To Get Started!
So, what are you waiting for?!
If you think there might be the slightest chance that this could help you have the healthy, vibrant that you've always wanted, stop procrastinating and click the BUY NOW button to get started on this journey.
I am here to help!
I am here for you and want to support you throughout life!
Namaste 
You Might Be Wondering…


Can I get this programme before I hit menopause?
Of course! We have a lot of women who do this. You can read up on the material before you go into menopause, means you are prepared - mind, body and soul. You can certainly do the yoga practices and use the scrummy recipes right now, to help balance your hormones and optimise your health pre-menopause.
Can I do this programme even if I wasn't practising yoga or eating well before ?
Absolutely! The ROCK The Menopause and the YogaBellies practices included in this programme are suitable for all levels of yoga practice and fitness levels. There are also 6 months of nutritious, hormone balancing recipes. You can continue to follow this plan for as long as you like and at any life stage! You can choose to practice yoga one, two, three days per week — whichever fits in your schedule and lifestyle the best!
Will this programme be helpful for me if I am overweight?
Yes! My goal is to provide resources and tools for ALL women. For every woman who goes through our programme, our goal is to give you the tools to have a healthy, hormone-balanced lifestyle starting with where you are currently at. You can modify your yoga practice depending on your current yoga practice level and given nutrition recommendations. We recommend that you attend a YogaBellies Luna or CorePlay class too, either locally, or in a live-stream class with one of our Certified YogaBellies Teacher's so they can help your practice on a one-to-one level.
Is yoga safe during the stages of menopause?
It is safe, and in fact, will help with a healthier lifestyle all round!  Many studies have been performed on women's health after 50, in response to yoga exercise. They have all conclusively shown that exercise was well tolerated and positively beneficial for both active women and inactive women. 
Do I need to have an existing yoga practice for this?
Nope!  All the exercises can be done at home and you may even just be choosing this programme for the nutrition aspects, or perhaps you are already attending YogaBellies classes, and you want to practice at home too.
When I purchase ROCK The Menopause, how will it be delivered to me?
ROCK The Menopause is an online course consisting of video, audio and text resources you can access completely online, or download for your use later. You have unlimited access to everything in this course. 
When you purchase the programme, you will be able to access the course immediately. Once you click your access link, you will be able to view the content in your browser and you will have the option to download it to your computer. You can keep our handy reference guides, videos and audio on your phone, tablet, laptop or just print them out and pop them in a folder. Your workbooks are even editable, you can use all of the resources from your phone if you like! No need to download or print.
ROCK Your Menopause Today!